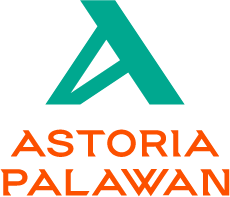 Wok fried river shrimps

₱ 480

Chili honey glazed freshwater shrimps, topped with mango salsa, served in soft-shell tortillas

Spicy meat stew with molten cheddar cheese, grilled onion, and salsa fresca

Pan-seared tuna loin rolled in toasted sesame seeds, topped with apple slaw and teriyaki mayonnaise

BUFFALO CHICKEN WINGS

₱ 400

Marinated and garlic soy-glazed fried chicken wings

FRESH MACKEREL CEVICHE

₱ 330

Fresh mackerel (tanigue) marinated in local key lime, ginger, and chili

Heart of palm with minced chicken, served with garlic, and peanut sauce
PALAWAN CHEF'S SALAD

₱ 480

Garden greens and red spinach with mango, cucumber, roasted chicken, crab meat, and cheese, infused with a light creamy French dressing

GRILLED SEAFOOD SALAD

₱ 450

Grilled shrimp, squid, and fish marinated with fish sauce, lime, and sambal served on a bed of greens, tomatoes, and Asian dressing

FRESH ROMAINE & CRISPY BACON SALAD

₱ 440

Romaine lettuce tossed with anchovy, Dijon mustard, and bacon dressing, topped with apple flakes and croutons

Deep-fried battered shrimp tossed in chopped lettuce, roasted bonito flakes, Nori seaweed, and ginger soy miso dressing

GRILLED MIXED VEGETABLE SALAD

₱ 330

Marinated and grilled vegetables tossed with chopped lettuce, caramelized Granny Smith apple, and cranberry balsamic vinaigrette
*All kinds of soup are served with Parmesan Bread Twist.
PRAWN LEMONGRASS BISQUE

₱ 320

Shellfish and prawn thick soup made with whipped cream and lemongrass

Fish in sour kamias broth made with chili and water spinach

ROASTED PUMPKIN SOUP

₱ 260

Purée of roasted pumpkin, seasoned with garlic flakes

POTATO AND BACON CHOWDER

₱ 260

Creamy soup made with farm fresh yellow potatoes, carrots, capsicums, and bacon

MUSHROOM CREAM SOUP

₱ 240

Three kinds of mushroom purée finished with whipped cream

Daily special soup prepared by our friendly chefs
*Please ask your server for the "Soup of the Day".
Chargrilled all-beef patty, bell pepper, bacon, caramelized pineapple, lettuce, and tomato in an oatmeal brioche bun

All beef frankfurter in a hot dog bun, topped with blanched cabbage and caramelized onions, and served with Dijon mustard and honey pepper mayonnaise

THE TRIPLE CLUB SANDWICH

₱ 380

A triple-decker sandwich filled with bacon, chicken, and tomatoes, served with crispy potatoes

TRIPLE GRILLED CHEESE SANDWICH

₱ 340

Monterey Jack cheese, sharp cheddar, and mozzarella cheese on white toast

MONTE CRISTO SANDWICH

₱ 340

Battered and pan-roasted brioche loaf filled with butcher's ham and mozzarella cheese

KAHUNA MELT SANDWICH

₱ 320

Fresh flaked tuna on brioche slice, molten Monterey Jack cheese and red onion jam
*All pasta dishes are served with a Garlic-herb Baguette.
STIR-FRIED ASIAN NOODLES

₱ 480

Egg noodles and rice vermicelli stir-fried with shrimp, pork, chicken, and vegetables

PASTA FRUTTI DI MARE

₱ 440

Angel hair pasta tossed in sautéed shrimp, squid, grouper, and cooked with tomato sauce

All-time favorite spaghetti made with beef and mushroom sauce, and Parmesan cheese

Pasta tossed in sautéed smoked pepper bacon and mushroom, finished with whipped cream and Parmesan cheese

FETTUCCINE ALL'AMATRICIANA

₱ 380

Fettuccine tossed in bacon, tomato, garlic, and onion, topped with Parmesan cheese
ARTISANAL PIZZAS


*Freshly baked thin-crust pizzas
Butcher's ham, mozzarella cheese, grilled pineapple, and red onion jam

Mozzarella cheese, Gruyère cheese, feta cheese, and smoked gouda cheese on béchamel sauce

Peppered bacon, pepperoni, pulled pork, butcher's ham, tomato sauce, and mozzarella cheese

Tomato sauce with capsicum, onion, mushroom, eggplant, and mozzarella cheese

Tomato sauce and sliced mozzarella cheese with fresh basil
BAGNET-STYLE CRISPY PATA

₱ 1,200

Slow-broiled and fried boneless pork trotters rolled in brown garlic and chili chips
*CHOICE OF CHARBROILED, FRESHLY CAUGHT LOCAL FISH
All seafood dishes are served with shallots, chilis, tomato salsa with calamansi and camias purée, and steamed rice
Butterfly prawns marinated in lemon and Worcestershire sauce

Marinated maya-maya fillet

Broiled squid stuffed with tomatoes and spring onions

Whole palawan kanuping with lemongrass

Marinated talakitok fillet
DEEP-FRIED SHANDONG CHICKEN
Twice-cooked anise and sesame oil-scented fried chicken, served with hoisin-glazed shiitake mushroom and wonton fries
FISHERMAN'S PLATTER

₱ 690

Grilled prawn, squid, snapper, and mussel, served with garlic butter and lemon

Tempura prawn, whiting fish, shrimp, and squid, served with soy-radish sauce
  All slowly simmered with vegetables in freshly made kamias broth, served with steamed rice
WHITE SHRIMPS (SUAHE)

₱ 600
Classic beef chunks in broth with green vegetables, served with fish sauce, chili and calamansi on the side

Sizzling beef chuck slices smothered in soya and lime, topped with yellow onion & fried egg served with rice

Sizzling U.S. beef chuck strips stir-fried in mushrooms and gravy, served with fried potatoes or rice

Stewed oxtail, tripe, and U.S. beef in cashew peanut sauce and vegetables, served with lemongrass-roasted shrimp paste

BAGNET BINAGOONGAN OR PLAIN LECHON KAWALI

₱ 450

Pork belly crackling tossed in spiced annatto shrimp paste, tomatoes, and shallots

BRAISED ADOBO PORK BELLY OR CHICKEN

₱ 450

Pork belly or chicken braised in Filipino adobo spices, topped with red egg relish

TWICE-COOKED BICOL EXPRESS

₱ 450

Crispy pork belly in red and green chili pepper with coconut cream sauce

MARINATED CHICKEN OR PORK BARBECUE

₱ 380

Slowly broiled chicken or pork marinated in light tomato barbeque sauce
TOFU-VEGETABLE CHOP SUEY

₱ 400

Stir-fried vegetables in light oyster sauce with fried tofu

Native vegetables sautéed in shrimp paste with pork and baby shrimp

VEGETABLE & ONION TEMPURA

₱ 320

Tempura battered vegetables in shoyu dip
FRESH FRUIT SALAD & ICE CREAM

₱ 330

Fresh-diced fruits with lime & honey, topped with ice cream

FRESH FRUIT PLATTER

₱ 280

Freshly cut fruits in season

Classic Filipino iced dessert made with preserved fruits, caramel cream, and purple yam ice cream

A sweet gelatin of cream and milk served with mango coulis

New York-style baked cheesecake on sugar cookie dough crust, topped with cashew pecan crumble

TURONES DE SABA AT LANGKA

₱ 250

Fried banana and jackfruit spring rolls served with purple yam and vanilla ice cream

MANGO CREPES SAMURAI

₱ 240

Mango crepes baked in sabayon sauce
*Prices are inclusive of tax and service charge.
Tropical Fruit Juice

₱ 220
Tropical Fruit Shake

₱ 220
San Miguel Pale Pilsen

₱ 160
Schweppes Tonic Water

₱ 160

Schweppes Soda Water

₱ 160
Strawberry Margarita

₱ 190

Long Island Iced Tea

₱ 260
Glass / Shot: ₱ 570
Bottle: ₱ 8,000
Glass / Shot: ₱ 700
Bottle: ₱ 6,500
Glass / Shot: ₱ 550
Bottle: ₱ 7,500
Glass / Shot: ₱ 600
Bottle: ₱ 10,100
Glass / Shot: ₱ 1,500
Bottle: ₱ 21,000
Glass / Shot: ₱ 140
Bottle: ₱ 1,400
Glass / Shot: ₱ 180
Bottle: ₱ 2,600
Glass / Shot: ₱ 350
Bottle: ₱ 4,800
TMI. TEA. MILK.
INSPIRATION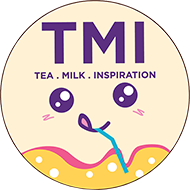 GOAT (Greatest Of All Tea)
OMG. Original Milktea Goodness
16oz - P80 | 22oz - P100
DDC. Dreaming of Dark Chocolate
16oz - P80 | 22oz - P100
FOMO. Full-On Matcha Obsession!
16oz - P100 | 22oz - P120
OMW. Oh, My Wintermelon!
16oz - P80 | 22oz - P100
ASAP. As Strawberry As Possible
16oz - P110 | 22oz - P130
TLC. True Love for Cheesecake
16oz - P100 | 22oz - P120
TFW. Taro For the Win
16oz - P100 | 22oz - P120
IMO. It's My
Okinawa!
16oz - P100 | 22oz - P120
NVM. Need Velvet and Milk
16oz - P100 | 22oz - P120
SMC. Salt to My Caramel
16oz - P100 | 22oz - P120
NSFW (Needed Sugar For the Week)
ILYSM. I Love You So Matcha!
16oz - P130 | 22oz - P150
CEO. Cheesecake, Every One?
16oz - P130 | 22oz - P150
LOL. Living On Latte
16oz - P130 | 22oz - P150
OIC (Overloaded In Cheese)
POV. Piece Of Velvet
16oz - P120 | 22oz - P140
OCD. Oreo and Cheese Deluxe
16oz - P120 | 22oz - P140
BTW. Blueberry's The Winner!
16oz - P140 | 22oz - P160
BC. Berry Cheesy
16oz - P140 | 22oz - P160
LMAO. Love Mango Always, Okay?
16oz - P120 | 22oz - P140
GTG. Green Tea Goodness
16oz - P120 | 22oz - P140
OMO. Oreo and Matcha Overload
16oz - P120 | 22oz - P140
TC. Taro and Chocolate
16oz - P100 | 22oz - P120